This page has been translated automatically. Suggestions for improvement? Please get in touch by email.
Cette page a été traduite automatiquement. Des suggestions d'amélioration ? Veuillez nous contacter par e-mail.
Questa pagina è stata tradotta automaticamente. Suggerimenti per migliorare? Contattateci via e-mail.
b010821-Team-Marketing@querdenken-711.de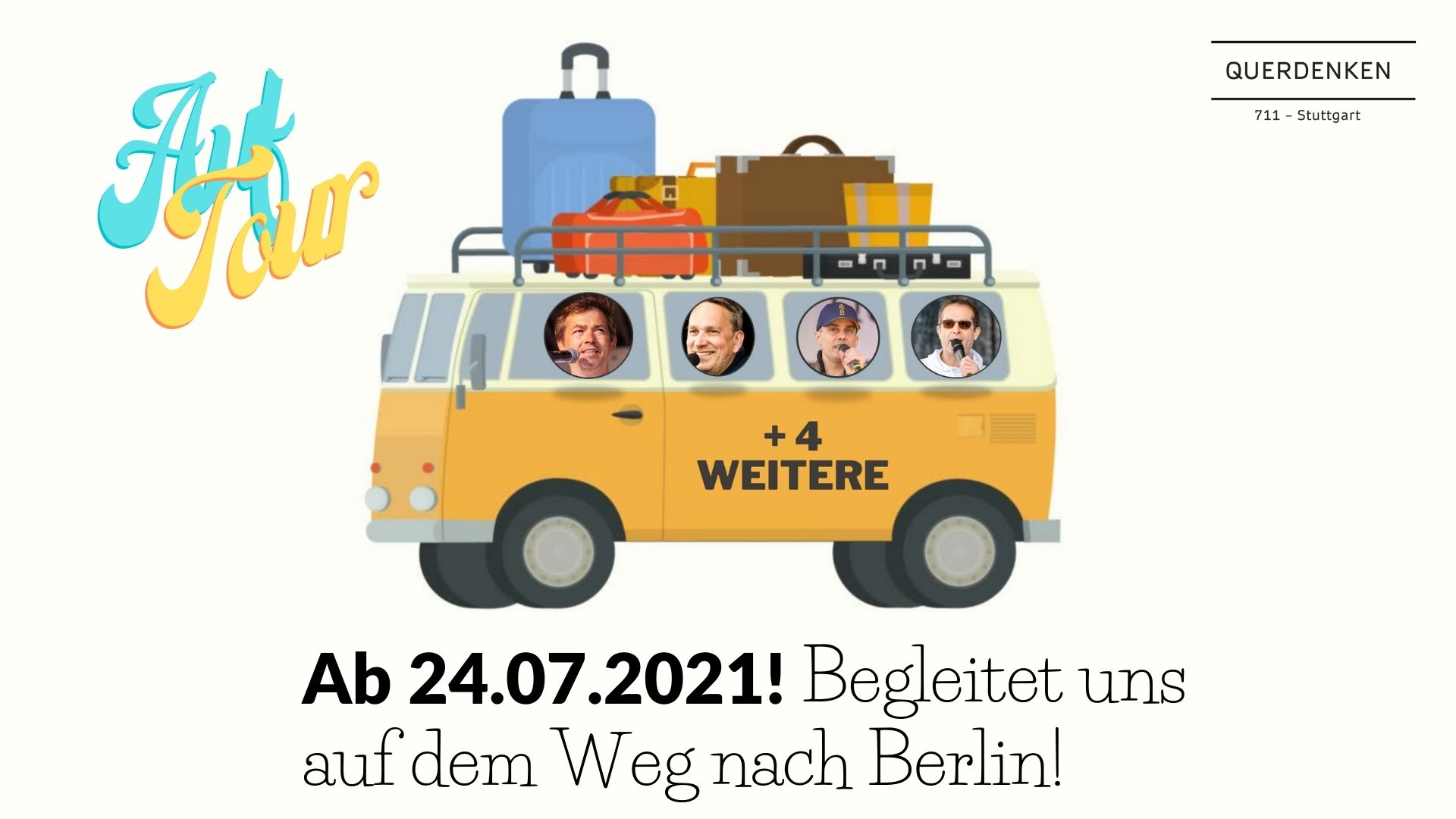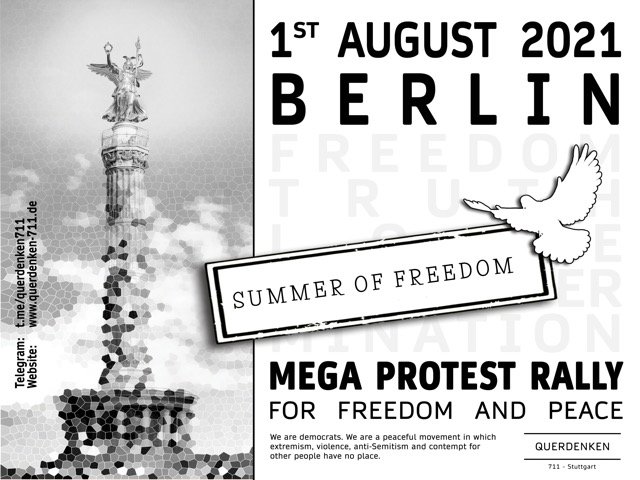 For peace, freedom and democracy #b0108

The big demonstration on 01 August in Berlin will be the start of a political spring in Germany. Each of you has inalienable rights that the state, the government may not restrict. Politicians are not rulers, but representatives, servants and service providers.
Be part of it - on 01.08.2021 on the "Straße des 17. Juni" in Berlin.
Pour la paix, la liberté et la démocratie.
La grande manifestation du 1er août à Berlin sera le début d'un printemps politique en Allemagne. Chacun de vous a des droits inaliénables que l'État, le gouvernement ne peut pas restreindre. Les hommes politiques ne sont pas des gouvernants, mais des représentants, des serviteurs et des prestataires de services.
Soyez-y - le 01.08.2021 sur la Straße des 17. Juni à Berlin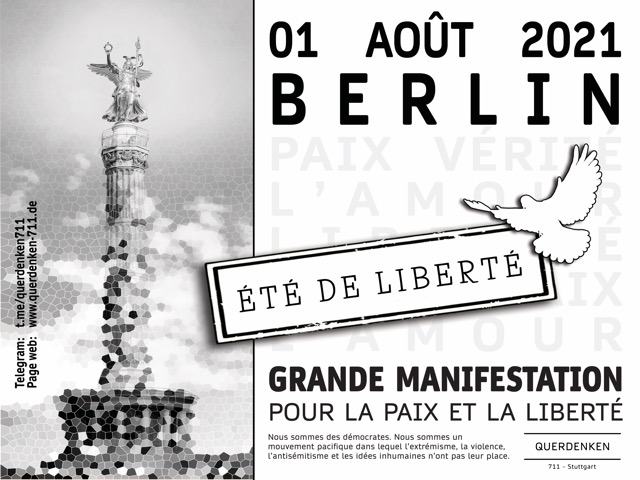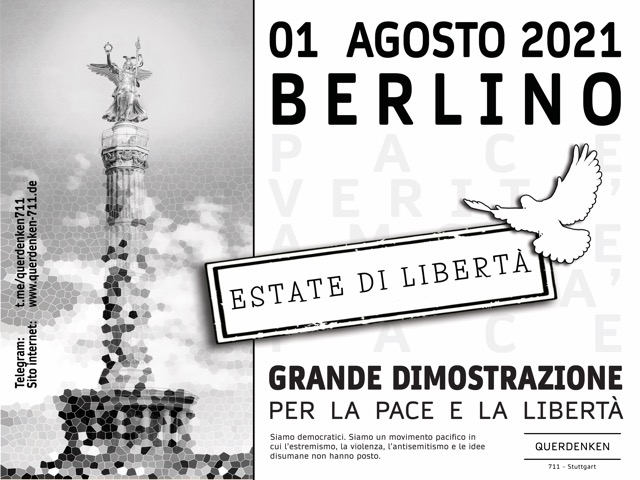 Per la pace, la libertà e la democrazia.
La grande manifestazione del 01 agosto a Berlino sarà l'inizio di una primavera politica in Germania. Ognuno di voi ha diritti inalienabili che lo stato, il governo non può limitare. I politici non sono governanti, ma rappresentanti, servitori e fornitori di servizi.
Essere lì - il 01.08.2021 sulla Straße des 17. Juni a Berlino.
За мир, свободу та демократію.
Велика демонстрація 1 серпня в Берліні ознаменує початок політичної весни в Німеччині. Кожен із вас має невід'ємні права, які держава, уряд, не може обмежити. Політики - це не правителі, а представники, слуги та постачальники послуг.
Будь там - 1 серпня 2021 р. На Straße des 17. Juni у Берліні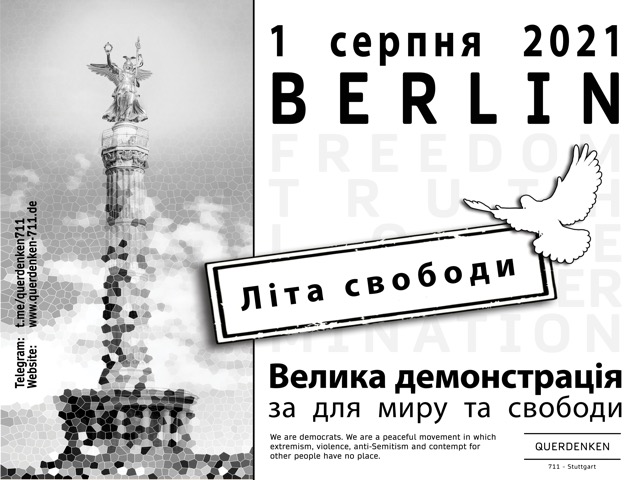 Berlin 01.08.2021 #undwobistDu?